The Setting
While speaking in Chicago during Engineer's Week, ASCE Member, consulting engineer, and bridge designer J. A. L. Waddell started by reviewing his history. He graduated from Rensselaer Polytechnic Institute in '75 and then he summarized the history of engineering beginning when it was a trade or craft. He explained how, way back then, design and construction "had been done mainly by cut-and-try methods."
Then came formal education, the melding of theory with practice, and, as a result, "the betterment of conditions for human life – and most of these are due to the work of the engineer."
Very upbeat, but…
The Question and Advice
Then he asks, in light of all that has been accomplished, "what right have we to be dissatisfied with the advancement the engineering profession has made and is still making?" He answers his question by saying there is nothing wrong with finding fault and goes on to say that advancement of the profession has been "woefully lacking."
And who is to blame? "Ourselves," he answers.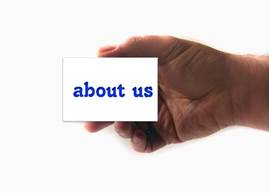 Reflecting engineering's can-do spirit, he offers suggestions for improving engineering as practiced in the U.S. Some of his suggestions:
Support research because "proper design, construction, and operation" depend on our ever-increasing understanding of materials, forces, and people.
Talk and write about our work because "it is utterly inexcusable for any engineer to die possessed of valuable knowledge which no one else shares."
Increase engineering formal education "from four to five years" so that "broadening subjects" can be added and student morale raised and encourage graduate study for some because "the amount of knowledge that an engineer must possess, in order to be successful these days, is simply overwhelming."
Strive for "a thorough command" of language so that employers and clients are better served and so engineering occupies "the high place in society that its importance warrants."
Learn how to lead and manage in society, rather than being "merely a follower."
When did J. A. L. Waddell offer this advice? Almost a century ago, in 1933, while speaking at the Chicago Hall of Science during Engineers' Week. He graduated from college in 1875.
More importantly than when he said what he said, is it applicable today? I think so – all of it.
Sources:
Waddell, J. A. L. 2002. "The Advancement of the Engineering Profession," Civil Engineering, ASCE, Reston, VA, November/December, pp. 52-55. (Offers a June 1933 presentation by Waddell)
Wikipedia. 2019. "John Alexander Low Waddell," https://en.wikipedia.org/wiki/John_Alexander_Low_Waddell , accessed June 6, 2019.
Note:
In the spirit of Waddell's constructive 1933 critique of engineering, I welcome opportunities to speak and write about my research findings. Bottom line: His almost century-old critique is applicable today and, if engineering does not reform itself, the idea of engineering as a profession will be lost. Contact me at stu-walesh@comcast.net or 219-242-1704.
Learn More About Stu Walesh | Clients Served | Testimonials & Reviews
Managing and Leading Books | Tailored Education & Training
Home | Legal Notice | Privacy Statement | Site Map
Copyright © Stuart G. Walesh Ph.D. P.E. Dist.M.ASCE
Web Site Design, Hosting & Maintenance By Catalyst Marketing / Worryfree Websites