Our ancestors inhabited a harsh environment, whether on the largely open savanna or the densely-vegetated jungle. These hunter-gatherers continuously faced threats of starvation or predation. On any given day, they knew they could be "eating lunch" or "be lunch."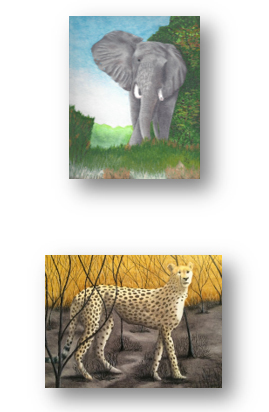 Therefore, our ancestors learned to be very cautious when considering short-term actions and their possible consequences, to frequently see danger in a variety of common daily circumstances, and to act defensively. They learned to think mostly negative to survive, to remember what went wrong the last time they were in a similar situation, to envision the worst thing that could go wrong in the current situation, and to not let that happen again. They had a negativity bias.1, 2
Our Unfortunate Inheritance
Negativity bias, although not needed anywhere near the extent to which our ancestors needed it, is still with us today. It is in our brain and is not our fault. Our evolution reflects the past. Our brains are still, to some extent, like our ancestor's brains.
As explained by neuropsychologist Rick Hanson,1 your brain is "like Velcro for bad experiences but Teflon for good ones." Of course, most of us have many more positive than negative experiences. However, because of evolution, we are still subject to our ancestors' negativity bias. Hanson also says "The brain is good at learning from bad experiences, but bad at learning from good ones." He goes on to say, "The 'soil' of your brain is more fertile for weeds than for flowers."
Negative Consequences of Negativity Bias
If you allow negativity bias to prevail, you will miss out on many rewarding professional and personal experiences and be less likely to achieve your desired combination of success and significance.3 "The greatest mistake you can make in life," according to writer Elbert Hubbard, "is to continually fear you will make one." More specifically, ignorance of negativity bias or inability to deal with it can have unfortunate consequences such as the following, the cumulative effect of which is to set you up for major late-life regret:
As a student, you are asked to speak about your coop experience at the next meeting of the student chapter of your professional society -- you decline because of an earlier speaking disaster.
Shortly after earning your professional engineering license, you are asked to manage a construction project -- you don't accept the challenge because of an earlier project management set back.
You are invited by friends to take a month off and bike across Europe -- you defer because of things that went wrong during an earlier group trip across your state.
In your early thirties, you think about a long-held dream of starting your own business -- you decide not to after vividly recalling a failed part-time business while in college.
In personal situations like the above, you immediately remembered an event or experience that steered you away from the stated opportunity. You did this essentially without thinking -- largely under the control of your subconscious mind -- because of negativity bias. Frankly, you probably could have, with some conscious thought, also recalled one or more positive events or experiences. So what can you do about the potentially destructive negativity bias?
Nixing Negativity Bias
When you are initially presented with a special opportunity, don't react. Instead think about why you may be about to, in knee-jerk fashion, decline the attractive proposition. Remember that your brain is "like Velcro for bad experiences but Teflon for good ones."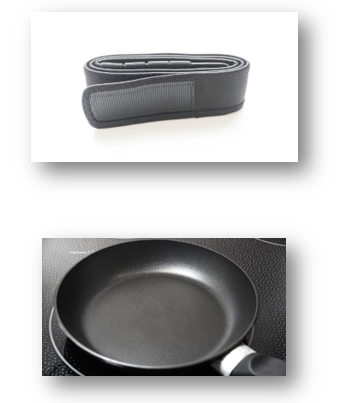 It will automatically cause you to recall some negative event or circumstance that is counter to you pursuing this opportunity. Offset that thinking by consciously recalling one or more of your goals that would be advanced by this opportunity. Also, remember and celebrate some positive experiences consistent with that goal and this opportunity. Then, and only then, decide. Going forward, create a success file and one way of doing this is to develop the habit of asking yourself what is the best thing that happened to you today.4
The preceding process requires a special effort. However, the payoff is a greatly increased likelihood of you achieving your desired success and significance. "We must all suffer from one of two pains," according to motivational speaker Jim Rohn, "the pain of discipline [now] or the pain of regret [later]… discipline weighs ounces while regret weighs tons."
Personal: Me and You
In my mid-thirties, I was one of several scheduled speakers sitting on a platform in a hotel conference room and facing about two hundred professionals. As the person chairing the session stepped up to the microphone and began to welcome the audience, I fell, with my chair, off the end of the platform and onto the floor. Very embarrassing!
While some audience members laughed and others showed concern, I got up, put my chair back on the platform, climbed up onto the platform, and sat down. When my turn to speak came, I self-consciously and nervously gave a marginal presentation.
Shortly thereafter, I encountered opportunities to speak and accepted most of them. Early on after the "falling" event, when learning about a speaking situation, I often recalled the disaster and was tempted, consistent with the negativity bias, to decline the opportunity. However, I kept my mind on my goal, the formation of which started in college, to become an effective speaker and realize the related benefits. Accordingly, I consciously and gradually generated and recalled a series of positive speaking experiences, which eventually obliterated the "falling" event. As a result, I grew and continue to grow as a speaker.
You have probably had a "fall off the platform" experience. Don't let your brain's negativity bias frustrate your personal and professional growth. Don't risk major late-life regrets. Instead, use your conscious mind to overcome that negative force and move you toward your desired success and significance. Head the advice of writer and humorist, Mark Twain: "So throw off the bowlines. Sail away from the safe harbor. Catch the trade winds."
Sources:
1) Hansen, R. 2013. Hardwiring Happiness: The New Brain Science of Contentment, Calm, and Confidence, Harmony Books, New York.
2) Walesh, S. 2017. Introduction to Creativity and Innovation for Engineers, Pearson, Hoboken, NJ.
3) Cohen, G. C. 2005. The Mature Mind: The Positive Power of the Aging Brain, Basic Books, New York.
4) Kleon, A. 2012. Steal Like an Artist, Workman Publishing Company, New York.
Images: First two by author and other two by Pixabay
Notes:
Learn More About Stu Walesh | Clients Served | Testimonials & Reviews
Managing and Leading Books | Tailored Education & Training
Home | Legal Notice | Privacy Statement | Site Map
Copyright © Stuart G. Walesh Ph.D. P.E. Dist.M.ASCE
Web Site Design, Hosting & Maintenance By Catalyst Marketing / Worryfree Websites