Licensure: A Step Toward Career Security
(Note: If you, as a reader of this article are a PE, you may know engineering students and also unlicensed engineers. Please consider sharing this article with them.)
A system of licensing engineers and certain other technical professionals has been established in the United States and elsewhere primarily to protect the public by establishing minimum requirements for individuals who plan and design certain facilities and products used by the public. In the U.S., for example,"…engineers are licensed in 50 states plus the District of Columbia and four U.S. territories (Guam, Puerto Rico, Northern Mariana Islands, and the Virgin Islands) for a total of 55 licensing jurisdictions" (ASCE 2008).
Benefits of Licensure
One benefit of engineers obtaining one or more Professional Engineering (PE) licenses is the availability of more engineering opportunities. Without the license, the engineer will most likely always do engineering work for or under the direction of someone else. With the license, the engineer will be able to do higher level work, be responsible for more engineering projects, have access to more favorable employment opportunities, and be in a position to some day own and operate his or her consulting engineering or other engineering-based business. Holding of one or more engineering licenses is also a mark of achievement and it is a key to career security in an increasingly volatile employer-employee environment. Don't count on job security – it is a figment of your imagination.
The Process
Be sure to take the Fundamentals of Engineering (FE) Examination while in engineering school. Then get four years of progressively responsible experience, or equivalent, as an engineer intern and sit for the PE examination. Most civil engineering majors take the FE examination while in school because they learn through faculty and others that holding an engineering license, or at least being in the licensing process, is expected by most civil engineering employers.
Engineering students in other disciplines, however, are likely to hear about what is called the "industrial exemption." Under the industrial exemption, which is in effect in most U.S. jurisdictions, registration laws indicate that engineers working in many industries do not need to have an engineering license to practice engineering.
Some Words of Caution
"Be wary of arguments—sometimes very self-serving—against licensure. Someone may say that you will be or are working in an employment sector that is under the industrial exemption and, therefore, that you do not need a license. Will you always want to work in that sector? Others will oppose licensure because it results in having to pay higher compensation to licensed engineers. While they will not make that argument directly to you, if you are employed in their organization and are not licensed, you are likely to incur a penalty in compensation and opportunities" (ASCE 2008).
"Others will say that licensure is merely a shallow "prestige" credential and that your employment with them—and perhaps even others—is secure as long as you maintain your technical competence. After all, that's what really counts. But what if, someday, you want to start your own business—perhaps first as an individual proprietor and then later as the leader of a small and growing engineering firm? Can you exercise that option without a PE? Even if you never start your own firm, but choose instead to spend your professional career as an employee of an engineering organization, state laws require that the engineer in responsible charge of engineering work be licensed. Are you willing to relinquish this opportunity? Keep your options open by proactively seeking licensure" (ASCE 2008).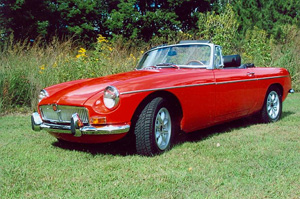 Except for extreme circumstances, earning an engineering degree and then not taking the FE Examination in college is like taking a driver's education course in high school but not getting a driver's license, running a marathon and quitting 10 yards short of the finish line, or buying a sports car and leaving it in the garage. Think long and hard before you "buy" the industrial exemption argument. Wise people keep doors open.
While many engineering faculty members will support the engineering licensing process, especially for the engineers who intend to practice engineering, some will be neutral or negative toward licensing. They may base this partly on the industrial exemption provision. They may not value an engineering license because, in most situations, engineering faculty members do not need licenses for their professional activities, that is, teaching and research. While a PE license may not be appropriate for them, it may be appropriate, if not essential, for you.
Closing Thought
If you have, or soon will have a job, congratulations! However, as noted earlier, do not count on job security – it is a figment of your imagination. Strive instead for career security, that is, always being able to do work you enjoy and being nicely compensated for it. In this volatile business and professional world, licensure is an essential step in the direction of career security.
Cited Source:
American Society of Civil Engineers. 2008. Civil Engineering Body of Knowledge for the 21st Century: Preparing the Civil Engineer for the Future-Second Edition. ASCE: Reston, VA.
If you have questions or concerns about licensure or, more broadly, achieving career security, please contact me at 219-464-1704 or at stu-walesh@comcast.net.
---
Learn More About Stu Walesh | Clients Served | Testimonials & Reviews
Managing and Leading Books | Tailored Education & Training
Home | Legal Notice | Privacy Statement | Site Map
Copyright © Stuart G. Walesh Ph.D. P.E. Dist.M.ASCE
Web Site Design, Hosting & Maintenance By Catalyst Marketing / Worryfree Websites