My Mission
A half dozen years ago, by accident, I became intrigued by and started to study the human brain. I gradually concluded that if we engineers and others knew more about how our brains work (basics, not neurosurgeon knowledge) we could live and work smarter -- be more effective, creative, and innovative. The brain is a system. Engineers and scientific/technical personnel typically learn how various systems work and use that knowledge to make good things happen. Why not our brain -- that three-pound marvel between our ears?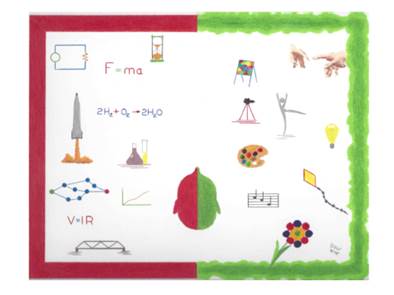 Example "Brainology" Applications:
Our conscious mind, relative to our subconscious mind, accounts for a miniscule part of our cognitive processing. We can learn how to use our conscious mind to make better use of our powerful 24/7 subconscious mind.
The brain, once thought of as an off-the-assembly line-fixed-device, is now known to function like a muscle. Regardless of age, anyone with a growth mindset can strengthen that muscle -- add neurons and connections among them -- and reduce the likelihood of dementia.
Formal education -- K-12 and post-high school -- focuses on our brain's "fact-based" left hemisphere. If we wish, we can proactively engage our brain's "feeling-based" right hemisphere and enjoy a whole-brain approach to life and work.
Our brain's negativity bias is no longer required for survival to the extent it was by our hunter-gatherer ancestors. Sadly, and often without our awareness, this bias prevents personal growth and leads to late-life regrets. Removing this barrier begins with recognizing it.
Habits -- some counterproductive -- control the vast majority of what we think, say, and do. Using brain-processing basics, we can replace bad habits with good ones.
The brain's default to the Einstellung Effect when we design a process, product, structure, facility, or system leads to solid but routine results. Antidote? Parallel use of the Einstellung Effect with cognitive tools intended to generate original thought and then select the best result.
Speaking of effects, when we intentionally assemble diverse teams, we are employing the Medici Effect. Studies show that homogeneous teams communicate well, complete assignments quickly, and produce common or mundane results. In contrast, heterogeneous teams encounter communication problems early on, take a long time to complete their work, and produce creative/innovative results. Why? Because of the intersection of different minds.

As I began to learn brain basics, like the preceding which benefit individuals and their organizations, I looked for opportunities to speak, write, and facilitate workshops so that I could engage in conversations, broaden and deepen my mental literacy, and share what I was learning. After several years, I found a forward-looking publisher (Pearson) and we produced Introduction to Creativity and Innovation for Engineers. It documents my research, describes brain basics, and builds practical applications on that foundation.
| | |
| --- | --- |
| U.S./Canada | Global Edition |
Massive Pushback on the Mental Literacy Idea
Now I proactively and systematically share my findings with various organizational leaders (academia, business, government, professional societies) with the hope that we could work together in various win-win ways. I encounter massive lack of interest and sometimes energetic pushback.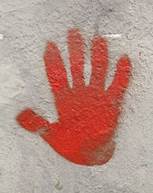 Consider illustrations of the kinds of resistance engendered by my suggestion that we think about our "thinker":
I was accused of making a "snake oil pitch"
Executives of an engineering firm said that they were in the trenches ten hours per day and didn't have time for my philosophical, academic, ivory tower, and theoretical stuff
Engineer employees explained that they were rewarded for following the rules and not going, where I was suggesting they go, that is, outside of established boundaries
Some individuals implied revulsion with even thinking about the human brain alluding to its tofu-custard-pudding consistency
Others feared another "touchy-feely" exercise -- that's not my style
Sticking to the status quo was a priority -- my ideas were disruptive
The overall negative reaction did not and will not stop me because I am offering unusual but practical "stuff." Furthermore, I have learned over decades that one test of a promising idea is massive initial knee-jerk reaction to it. I also know that change is tough, on the personal and organizational levels. Furthermore, some of us are so stressed that we can easily defer delving into a new way of thinking.
Some Favorable Responses to my Writings and Presentations
On the more positive side, I did start to connect in mutually beneficial -- win-win -- ways with a small number of academics, practitioners, and others. Individuals in that tiny but growing group read my book or related writings. Some engineers and others partnered with me to arrange lectures, seminars, workshops, webinars, and blogs designed to help individuals and organizations live and work smarter -- more effective, creative, and innovative. I invited critiques/comments from those who read my work or participated in my presentations. See the attachment for some of their responses.
You may say, wonderful reviews, Stu. However, in light of the initial heavy pushback before you connected with a few individuals and organizations, what about the negative reviews of your subsequent in-depth writings and presentations? There are none.
Informed by the Paradox and Moving Forward
So what is the paradox? Simple. Most revolutionary ideas will be energetically derided initially and resisted by almost everyone. In fact, as noted above that pushback may be an indication of the idea's ultimate validity and value. Later, many of the initial opponents will become advocates and some of them will claim authorship.
Arthur C. Clarke, the British scientist, explorer, and writer, explains the paradox like this:
Every revolutionary idea seems to evoke three stages of reaction:
It's completely impossible. It's possible, but not worth doing.
I said it was a good idea all along.
Or listen to Arthur Schopenhauer, the German philosopher, commenting on stages:
All truth goes through three stages.
First it is ridiculed, then it is violently opposed,
finally it is accepted as self-evident.
I am in it for the long haul. Eventually, mental literacy will be part of K-12 and post-high school formal education.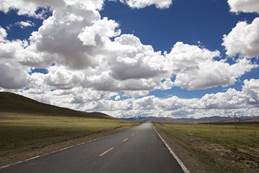 Interested? Let's talk -- Stu Walesh at:
219-242-1704, stu-walesh@comcast.net, www.HelpingYouEngineerYourFuture.com
---
Comments About My Mental Literacy Writings and Presentations
Mr. Walesh is a thought-provoking and engaging speaker. He combines his wealth of professional experience and self-directed research on the human brain to arrive at excellent suggestions toward creative and innovative problem-solving skill development for engineers.
Barry Ng, P.E., Director of Public Works, San Jose, CA commenting on my presentation "Use Neuroscience 101 to be More Productive, Innovative Engineers" to members of the City's Public Works, Environmental, and Transportation Departments.
---
Stu's ability to lead the conversation and pull out of the participants both creative solutions and practical applications at the same time was remarkable and enjoyable. His energy and his openness made the process not only effective but incredible.
Lynn Miller-Pease, CEO of Leadership Evansville, IN reflecting on my facilitation of a half-day ideas and issues workshop using mind mapping and involving Evansville, IN personnel and consultants about to begin a complicated wastewater design and construction project.
---
Walesh lays out logical paths for taking a "whole-brain" approach. Flipping randomly to any page, the impression is not your typical how-to-engineering boilerplate. Some pages have a da Vinci-esque vibe going on. It's a refreshing way to tackle the subjects.
Lindsay Brooke, Editor-in-Chief, Automotive Engineering, Society of Automotive Engineers (SAE) International reviewing my book in an editorial in Automotive Engineering titled "Stoking the Creative, Innovative Engineer."
---
Your presentation was fantastic! The group continued to talk about it for the four days of the conference.
Jim Hanson, Professor, Civil and Environmental Engineering Department, California Polytechnic University, San Luis Obispo, CA. He is referring to the presentation and workshop session "Using Neuroscience to Work Smarter: More Effective, Creative, Innovative" at the Third U.S. - Japan Geoenvironmental Engineering Workshop. Participants learned about and applied various whole-brain tools to their technical challenges.
---
Thank you so much for your excellent contributions to last weekend's successful workshop. The preparation and thought you put into it was highly apparent. Many participants mentioned to me how we accomplished so much more than we feared we might.
Arlan H. Rippe, P.E., G.E., D.GE., F.ASCE, and President of the Board of Trustees, Academy of Geo-Professionals referring to a meeting I voluntarily facilitated using the Six Caps method.
---
Stu is an engaging and interesting speaker. I have been hosting Morning Business Hours for several years and his presentation was right on target. The content was relevant to our careers and personal lives.
Andrew S. Kyres, Vice President, First Financial Bank, Crown Point, IN commenting on my presentation to business leaders titled "Working Smarter: More Effective, Efficient, and Innovative."
---
Your book is a …valuable text for instilling an entrepreneurial mindset in undergraduate engineering students.
Douglas E. Melton, Ph.D., Program Director for the Entrepreneurial Engineering Program and the Kern Entrepreneurial Engineering Network (KEEN), The Kern Family Foundation, WI, USA in his review of Introduction to Creativity and Innovation for Engineers.
---
As the leader of our innovation course, Stu Walesh helped my audience (and me!) learn to use our creative "right brains" in addition to our quantitative "left brains." Stu is a helpful and effective speaker and author.
Ned W. Paschke, P.E., Program Director, University of Wisconsin-Madison, Department of Engineering Professional Development commenting about our two-day workshop "Innovation for Civil and Environmental Professionals: A Whole-Brain Approach."
---
Stuart Walesh has done something I've thought about doing for a long time -- create an innovation "textbook" that is a holistic look at what innovation is, its place in business, and how to do innovation effectively. We need to teach young engineers calculus and thermodynamics, but we also need to teach them how to solve really interesting, difficult problems with creativity and new ways of thinking.
Jeffrey Phillips, Vice-President Marketing, OVO Innovation, Raleigh, NC and NetCentrics, Herndon, VA commenting on my book.
---
Stuart Walesh, an accomplished practitioner and educator, envisions an age of conception -- one where the ability to generate feasible, surprising, and patentable concepts is a key competitive advantage. His latest book is a source of inspiration for established professionals, a textbook for aspiring engineers, and a roadmap to the future of our profession … leaders in the field should intentionally model creative behavior.
Jeffrey S. Russell, Ph.D., P.E., Vice Provost for Lifelong Learning, Dean of Continuing Studies, and Professor of Civil and Environmental Engineering, University of Wisconsin -- Madison sharing thoughts about my book.
---
Thanks again for the great ideas on creativity and innovation. This really has me thinking more expansively about how to move forward with our own planning.
Charles L. Head, P.E., P.G., President/CEO, Sanborn-Head & Associates, Concord, NH after hearing me speak about "Benefits of Developing a Creative/Innovative Culture in Your Firm" at a national meeting of ASFE: The Geoprofessional Business Association.
---
Walesh dives into teaching creativity from a number of angles geared to young engineers. His treatment covers why creativity is important and includes a primer on the brain. Readers learn about "whole-brain" methods of thinking, strategies for overcoming obstacles to creativity, and much more.
Ray Bert, Contributing Editor, ASCE, reviewing my book in Civil Engineering.
---
Credits: Brain image -- Walesh, book images -- Pearson, hand and highway images -- Pixabay
---
Notes:
---
Learn More About Stu Walesh | Clients Served | Testimonials & Reviews
Managing and Leading Books | Tailored Education & Training
Home | Legal Notice | Privacy Statement | Site Map
Copyright © Stuart G. Walesh Ph.D. P.E. Dist.M.ASCE
Web Site Design, Hosting & Maintenance By Catalyst Marketing / Worryfree Websites